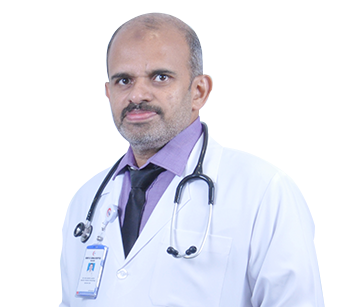 DR MUHAMMED JASEER
MBBS, DCH, Paediatrics & Neonatology
Specialist
Salalah (Oman)
About DR MUHAMMED JASEER
Dr Muhammed Jaseer is a Pediatrician and Neonatologist with a wide range of experience in treating both pediatric and neonatal cases. He can recognize and dispense immediate and appropriate treatment for a wide range of pediatric and neonatal problems including shock, poisoning, dehydration, status epilepticus, acute asthma and fluid management. He provides regular examinations, care, and treatment for children with minor illnesses, acute and chronic health issues, and development concerns. Dr Muhammed is interested in managing cases of chronic asthma, thyroid and other endocrine disorders. He has attended various international conferences too.
Excellence & Experience
Level of Experience
Dr Muhammed Jaseer has worked in various tertiary hospitals including MIMS Hospital, Calicut and CMC Vellore in India.
Awards & Academics
Academics Details
MBBS – Calicut Medical College
DCH - Calicut Medical College
Videos of DR MUHAMMED JASEER
You can get to know more details here about the doctor who will be treating you, and their professional expertise in their field of specialisation.
Top Procedures Done By DR MUHAMMED JASEER
Out Patient Timings
The outpatient timings at Badr Al Samaa Hospitals have been planned in such a way that your choice of doctor is available whenever you are free.
Sunday
9:00 AM - 1:00 PM
Salalah - Oman
5:00 PM - 9:00 PM
Salalah - Oman
Monday
9:00 AM - 1:00 PM
Salalah - Oman
5:00 PM - 9:00 PM
Salalah - Oman
Tuesday
9:00 AM - 1:00 PM
Salalah - Oman
5:00 PM - 9:00 PM
Salalah - Oman
Wednesday
9:00 AM - 1:00 PM
Salalah - Oman
5:00 PM - 9:00 PM
Salalah - Oman
Thursday
9:00 AM - 1:00 PM
Salalah - Oman
5:00 PM - 9:00 PM
Salalah - Oman
Friday
Saturday
9:00 AM - 1:00 PM
Salalah - Oman
5:00 PM - 9:00 PM
Salalah - Oman
Blogs Written by DR MUHAMMED JASEER