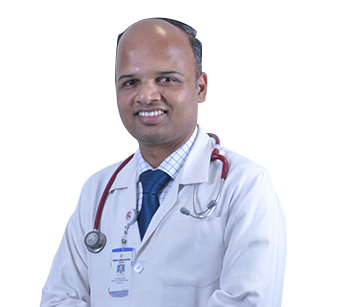 DR SHANTIPRASAD M C
Specialist
Dentistry
BDS, MDS
6+ years of experience
Salalah (Oman)
About DR SHANTIPRASAD M C
Dr Shantiprasad M Chakote has been working as a specialist oral & maxillofacial surgeon in Badr Al Samaa Hospital, Salalah since January 2013. His training in some of the best medical colleges in India has armed him with the expertise he wields today in the delicate field of oral and maxillofacial surgery. He is highly skilled in dealing with cases related to facial trauma, facial reconstructive and cosmetic surgeries. His expertise is also visible in his management of medically-compromised patients with maxillofacial issues. Dr Shantiprasad also pursues his academic interests and has presented posters and scientific papers in various conferences and workshops.
Excellence & Experience
Area of excellence
Facial trauma
Maxillofacial pathologies
Facial cosmetic surgeries
Maxillofacial infections
Management of medically compromised patients
Level of Experience
Senior resident - Government Dental College, Calicut, Kerala, India
Maxillofacial surgeon in various hospitals in Maharashtra, India
Awards & Academics
Academics Details
BDS - Vasantdada Patil Dental College Sangli, Maharashtra, India
MDS - Government Dental College, Calicut, Kerala, India
Out Patient Timings
The outpatient timings at Badr Al Samaa Hospitals have been planned in such a way that your choice of doctor is available whenever you are free.
Sunday
9:00 AM - 1:00 PM
Salalah - Oman
5:00 PM - 9:00 PM
Salalah - Oman
Monday
9:00 AM - 1:00 PM
Salalah - Oman
5:00 PM - 9:00 PM
Salalah - Oman
Tuesday
9:00 AM - 1:00 PM
Salalah - Oman
5:00 PM - 9:00 PM
Salalah - Oman
Wednesday
9:00 AM - 1:00 PM
Salalah - Oman
5:00 PM - 9:00 PM
Salalah - Oman
Thursday
9:00 AM - 1:00 PM
Salalah - Oman
5:00 PM - 9:00 PM
Salalah - Oman
Friday
Saturday
9:00 AM - 1:00 PM
Salalah - Oman
5:00 PM - 9:00 PM
Salalah - Oman