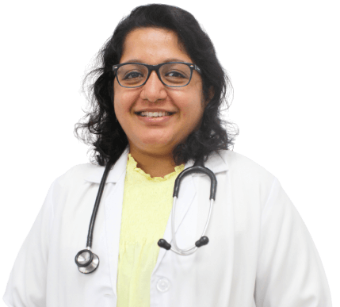 DR JISHA JOSEPH
Senior Specialist Paediatrician
Paediatrics & Neonatology
MBBS, DCH, MRCPCH
11 years of experience
Salalah (Oman)
About DR JISHA JOSEPH
She has rich experience in Child Care and Neonatology; she provides motherly care to all her patients. She has attended various international conferences to get updated with the newest developments in her field. She treats new borns to teens with maximum care, and takes care of parents anxiety with compassion.
She is the member of Royal College Of Pediatrics And Child Health, UK, Life Member of Indian Association of Pediatrics and Life Member of Indian Medical Association.
Excellence & Experience
Area of excellence
Management of Pediatric Emergencies Including Acute Asthma Attacks
Epilepsy
Newborn resuscitation
Endotracheal Intubation
Child Guidance
Level of Experience
She has worked in various hospitals in Kerala, as paediatrician taking care of newborns to adolescents.
Awards & Academics
Academics Details
MRCPCH – Royal College of Paediatric and Child Health, UK - 2017
DCH – Government Medical College, Kottayam, Kerala - 2011
MBBS - T. D Medical College, Alappuzha, Kerala - 2005
Out Patient Timings
The outpatient timings at Badr Al Samaa Hospitals have been planned in such a way that your choice of doctor is available whenever you are free.
Sunday
9:00 AM - 1:00 PM
Salalah - Oman
5:00 PM - 9:00 PM
Salalah - Oman
Monday
9:00 AM - 1:00 PM
Salalah - Oman
5:00 PM - 9:00 PM
Salalah - Oman
Tuesday
9:00 AM - 1:00 PM
Salalah - Oman
5:00 PM - 9:00 PM
Salalah - Oman
Wednesday
9:00 AM - 1:00 PM
Salalah - Oman
5:00 PM - 9:00 PM
Salalah - Oman
Thursday
9:00 AM - 1:00 PM
Salalah - Oman
5:00 PM - 9:00 PM
Salalah - Oman
Friday
Saturday
9:00 AM - 1:00 PM
Salalah - Oman
5:00 PM - 9:00 PM
Salalah - Oman