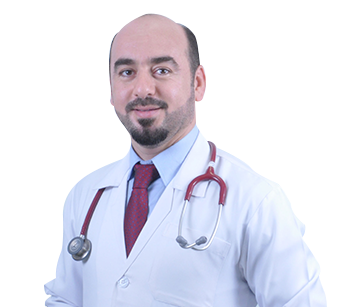 DR MUSTAFA SUBHI AHMED AL ANI
Medical Officer
General Practice
MBChB
11 years of experience
Salalah (Oman)
About DR MUSTAFA SUBHI AHMED AL ANI
Dr Mustafa Subhi is a very experienced General Practitioner with many enriching years in his medical profession. He is a great team player and is fully versed in taking care of day-to-day OP patients with infections and chronic conditions. He looks after both adult and pediatric cases and practices family medicine. Where needed, he refers his patients to other specialists too. Dr Mustafa is excellent at delivering timely treatments to trauma, accident and emergency cases. He also keeps his knowledge base updated by attending CMEs and conferences.
Excellence & Experience
Level of Experience
Dr Mustafa has served in various corporate hospitals in Iraq. He has good experience in treating pediatric cases as well as resuscitation procedures in emergency cases.
Resident Physician - Al-Rasheed private hospital (Iraq) - July/2008 – April/2009
Rotary residency - Alramadi Teaching Hospital and Alramadi Pediatric and Maternity Hospital - May/2009 – August/2009
Rotary residency - Al-Fallujah General Hospital (Iraq) - Sep/2009 – May/2010
General Practitioner - Heet General Hospital (Iraq) - June/2010 – May/2011
Permanent of Pediatric section - Heet General Hospital and Aana General Hospital (Iraq) - June/2011 – August/2013
Medical practitioner in Heet General Hospital (Iraq) - Sep/2013 – April/2015
General Practitioner - Wahat Al-Shifa Medical Complex (Oman) - May/2015 – March 2016
General Practitioner– Badr Al Samaa, Salalah, (Oman) - April 2016 to Date
Awards & Academics
Academics Details
MBChB - Faculty of Medicine Al-Anbar University, Iraq - 2008
Medical Practitioner – Pediatric Department, Heet General Hospital, Iraq – 2013 - 2015
Out Patient Timings
The outpatient timings at Badr Al Samaa Hospitals have been planned in such a way that your choice of doctor is available whenever you are free.
| | | |
| --- | --- | --- |
| Sunday | Salalah - Oman | Salalah - Oman |
| Monday | Salalah - Oman | Salalah - Oman |
| Tuesday | Salalah - Oman | Salalah - Oman |
| Wednesday | Salalah - Oman | Salalah - Oman |
| Thursday | Salalah - Oman | Salalah - Oman |
| Friday | Salalah - Oman | Salalah - Oman |
| Saturday | Salalah - Oman | Salalah - Oman |