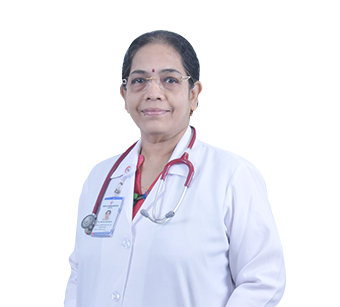 DR Manjula Dhinakar
Specialist
Radiology
MBBS, DMRD, MD, DNB
32 years of experience
Salalah (Oman)
About DR Manjula Dhinakar
Dr Manjula Dhinakar is a highly motivated Senior Specialist in Radiology with vast experience in diagnostic radiology especially women's and paediatric imaging in all modalities from conventional X-rays to modern imaging technologies. She has conducted and participated in many CMEs at National and International levels. She has done many research work and presented orally and by posters in national and international conferences about ovarian tumours GIRADS /Placenta Acreta -USG Doppler versus MRI/HRCT chest/Thyroid TIRADS/CT angiograms/Mammogram BIRADS in the region of Dhofar. Dr Manjula Dhinakar is a member of numerous prestigious associations too.
Excellence & Experience
Area of excellence
Women imaging
Breast imaging
Radiologically-guided procedures
MRI in Screening in preoperative staging
Advanced biopsy techniques
Level of Experience
Worked with Apollo Hospitals/PSG Institute of Medical Science & Research
Cardio radiologist/Assistant Professor Radiology - Maternity and Children Hospital deputed to Oman
MOH 1989-2000
HOD and Senior Specialist Radiology at SQH Salalah, Dhofar – 2000-2011
Working at present in Badr Al Samaa
Awards & Academics
List of awards
Received the second prize in OG international conference
Academics Details
DNB (Radiodiagnosis) - Madras Medical College -Institute of Children Hospital - 1996
DMRDMD - Dr.MGR Medical University -1993
MBBS –Madras University - 1986
Out Patient Timings
The outpatient timings at Badr Al Samaa Hospitals have been planned in such a way that your choice of doctor is available whenever you are free.
Sunday
9:00 AM - 1:00 PM
Salalah - Oman
5:00 PM - 9:00 PM
Salalah - Oman
Monday
9:00 AM - 1:00 PM
Salalah - Oman
5:00 PM - 9:00 PM
Salalah - Oman
Tuesday
9:00 PM - 1:00 PM
Salalah - Oman
5:00 PM - 9:00 PM
Salalah - Oman
Wednesday
9:00 AM - 1:00 PM
Salalah - Oman
5:00 PM - 9:00 PM
Salalah - Oman
Thursday
9:00 AM - 1:00 PM
Salalah - Oman
5:00 PM - 9:00 PM
Salalah - Oman
Friday
Saturday
9:00 AM - 1:00 PM
Salalah - Oman
5:00 PM - 9:00 PM
Salalah - Oman