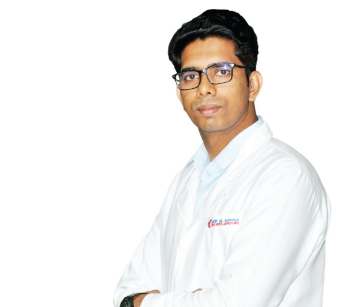 DR Riyas P M
Specialist Dermatologist
Dermatology
MBBS, MD
4 years of experience
Salalah (Oman)
About DR Riyas P M
Dr Riyas is a young dermatologist from India, and well trained in different aspects of skin disease. He has special interest in aesthetic dermatology and is fully trained in various cosmetic procedures including lasers, chemical peels and PRP therapy. He is also proficient in other aesthetic procedures including removal of moles, warts and corns, repair of ear lobes, application of BOTOX, electrocautery and cryotherapy. He is also skilled in managing skin infections, nail surgeries, skin biopsies and excision of benign skin tumours. Dr Riyas is very courteous with his patients and ensures they feel comfortable during the procedures.
Excellence & Experience
Area of excellence
Platelet Rich Plasma therapy (PRP)
Chemical peels
Laser skin treatments
Microdermabrasion
Microneedling techniques
Mole excision
Various types of acne surgeries
Level of Experience
Govt TD Medical College – 1 year
Dermavue Skin, Hair and Laser Institute – 6 months
Awards & Academics
Academics Details
MBBS – Govt Medical College Kozhikode, Kerala - 2010
MD (Dermatology) – Govt TD Medical College, Alappuzha, Kerala - 2017
Videos of DR Riyas P M
You can get to know more details here about the doctor who will be treating you, and their professional expertise in their field of specialisation.
Out Patient Timings
The outpatient timings at Badr Al Samaa Hospitals have been planned in such a way that your choice of doctor is available whenever you are free.
Sunday
9:30 AM - 1:30 PM
Ruwi - Oman
5:30 PM - 9:30 PM
Ruwi - Oman
Monday
9:30 AM - 1:30 PM
Ruwi - Oman
5:30 PM - 9:30 PM
Ruwi - Oman
Tuesday
9:30 AM - 1:30 PM
Ruwi - Oman
5:30 PM - 9:30 PM
Ruwi - Oman
Wednesday
9:30 AM - 1:30 PM
Ruwi - Oman
5:30 PM - 9:30 PM
Ruwi - Oman
Thursday
Friday
9:30 AM - 1:30 PM
Ruwi - Oman
5:00 PM - 9:30 PM
Ruwi - Oman
Saturday
9:30 AM - 1:30 PM
Ruwi - Oman
5:30 PM - 9:30 PM
Ruwi - Oman