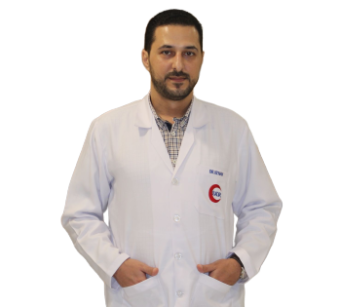 Dr Kenan Moalla
Surgeon
General & Laparoscopic Surgery
MBBS,Syrian Board. MD
9 years of experience
Salalah (Oman)
About Dr Kenan Moalla
Dr Kenan Moalla is a highly experienced dynamic Surgeon with over 6 years of outstanding experience in the field of General and Laparoscopic Surgery. He is very passionate about practising his skills and performs numerous types of minimally invasive surgical procedures aside from general open surgeries where required. He is highly skilled when it comes to performing gastric surgeries which he mainly performs via the laparoscopic route. He is an expert in appendectomies, splenectomise, cholecystectomies, sleeve gastrectomies, gastrointestinal tumours, etc. Dr Kenan Moalla is equally skilled in performing traditional open surgeries and can be relied upon for excellent surgical outcomes.
Excellence & Experience
Area of excellence
Sleeve gastrectomy
Gastric plication
Advanced laparoscopic surgery
Laparoscopic fundoplication
Laparoscopic ingunal hernia
Laparoscopic ventral hernia
Laparoscopic splenectomy
Laparoscopic resection of gastrointestinal tumors
Laparoscopic cholecystectomy
Laparoscopic appendectomy
General surgery procedures
Breast surgery
Thyroid surgery
Perianal conditions
Varicose veins surgery
Level of Experience
Over 6 years of experience in general and laparoscopic surgery
Awards & Academics
Academics Details
MS, Syrian Board in General and Laparoscopic Surgery
MBBS, Syrian Board
Out Patient Timings
The outpatient timings at Badr Al Samaa Hospitals have been planned in such a way that your choice of doctor is available whenever you are free.
Sunday
9:00 AM - 1:00 PM
Salalah - Oman
5:00 PM - 9:00 PM
Salalah - Oman
Monday
9:00 AM - 1:00 PM
Salalah - Oman
5:00 PM - 9:00 PM
Salalah - Oman
Tuesday
9:00 AM - 1:00 PM
Salalah - Oman
5:00 PM - 9:00 PM
Salalah - Oman
Wednesday
9:00 AM - 1:00 PM
Salalah - Oman
5:00 PM - 9:00 PM
Salalah - Oman
Thursday
9:00 AM - 1:00 PM
Salalah - Oman
5:00 PM - 9:00 PM
Salalah - Oman
Friday
Saturday
9:00 AM - 1:00 PM
Salalah - Oman
5:00 PM - 9:00 PM
Salalah - Oman