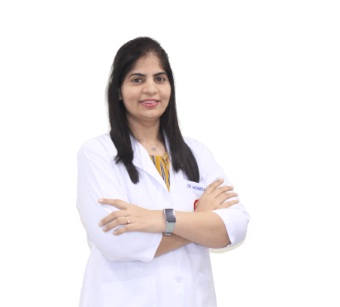 DR Monika Soni
Specialist Ophthalmologist
Ophthalmology
MBBS, DOMS, DNB, FICO , MRCS ( Edinburgh)
6 years of experience
Salalah (Oman)
About DR Monika Soni
Dr. Monika Soni  has special interest in identifying and managing diabetic retinopathy, glaucoma, corneal infections, ecstatic disorders,  foreign body removal, uveitis, managing eye infections and allergies, paediatric squints and refractive errors, etc.
 She is able to perform paediatric and adult refraction and prescribe glasses and contact lenses. She is able to manage emergencies like all the trauma and chemical burns related to eye and their timely management. She also does small procedures like chalazion excision, and sebaceous cyst removal.
 She is the member of Royal college of surgeons , Edinburgh, UK, All India Ophthalmic Society (AIOS ), India and Delhi Ophthalmic Society (DOS), India
Excellence & Experience
Area of excellence
Glaucoma – identifying the varities of paediatric and adult glaucoma and their management, managing the complications after glaucoma surgeries medically.
Diabetic Retinopathy
Glaucoma
Corneal Infections
Ecstatic Disorders
Foreign Body Removal
Uveitis
Managing the Eye Infections and Allergies
Paediatric Squints and Refractive Errors
Awards & Academics
Academics Details
MBBS – RNTMC, Udaipur , Rajasthan, India (2011)
DOMS – MGMMC , Indore ( MP), India (2014)
DNB – Aravind Eye Institute , Theni, Tamilnadu, India (2016)
Glaucoma Fellowship – Narayana Netralaya , Bangalore , India
Out Patient Timings
The outpatient timings at Badr Al Samaa Hospitals have been planned in such a way that your choice of doctor is available whenever you are free.
Sunday
9:00 AM - 1:00 PM
Salalah - Oman
5:00 PM - 9:00 PM
Salalah - Oman
Monday
9:00 AM - 1:00 PM
Salalah - Oman
5:00 PM - 9:00 PM
Salalah - Oman
Tuesday
9:00 AM - 1:00 PM
Salalah - Oman
5:00 PM - 9:00 PM
Salalah - Oman
Wednesday
9:00 AM - 1:00 PM
Salalah - Oman
5:00 PM - 9:00 PM
Salalah - Oman
Thursday
9:00 AM - 1:00 PM
Salalah - Oman
5:00 PM - 9:00 PM
Salalah - Oman
Friday
Saturday
9:00 AM - 1:00 PM
Salalah - Oman
5:00 PM - 9:00 PM
Salalah - Oman