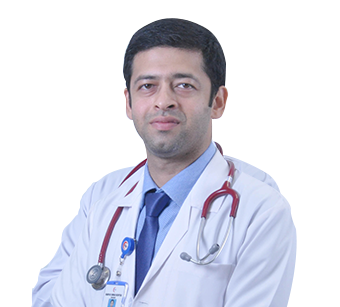 DR PAUL RAPHEL
MBBS, DDVL, Dermatology
SPECIALIST IN DERMATOLOGY
5 years of experience
Salalah (Oman)
About DR PAUL RAPHEL
Dr Paul Raphel has had his training and work experience across many prestigious colleges. He has a lot of experience in the practice of running a dermatology OP and performing routine minor excisions and incisions. He is also proficient in taking biopsies for pathological examinations. His special interest in performing aesthetic treatments like microdermabrasion, PRP, laser treatments, fillers and Botox has earned him certifications by the American Academy of Aesthetic Medicine and the Royal College of Physicians (UK). He attends conferences and workshops and has many publications to his credit too.
Excellence & Experience
Area of excellence
Laser treatments
Botox application
Fillers
Chemical Peels
Platelet Rich Plasma (PRP) treatment
Level of Experience
2014 to 2015 – Vinayaka Medical College, Pondicherry
2015 to 2017 – Azeezia Medical College, Quilon
Awards & Academics
Academics Details
MBBS - KVG Medical College (Rajiv Gandhi University of Health and Allied Sciences), Karnataka - 2010
DDVL- Vinayaka Medical College (Vinayaka Missions University), Tamil Nadu - 2014
MRCP - Specialty Certificate Examination in Dermatology - 2018
Videos of DR PAUL RAPHEL
You can get to know more details here about the doctor who will be treating you, and their professional expertise in their field of specialisation.
Top Procedures Done By DR PAUL RAPHEL
Out Patient Timings
The outpatient timings at Badr Al Samaa Hospitals have been planned in such a way that your choice of doctor is available whenever you are free.
Sunday
9:00 AM - 1:00 PM
Salalah - Oman
5:00 PM - 9:00 PM
Salalah - Oman
Monday
9:00 AM - 1:00 PM
Salalah - Oman
5:00 PM - 9:00 PM
Salalah - Oman
Tuesday
9:00 AM - 1:00 PM
Salalah - Oman
5:00 PM - 9:00 PM
Salalah - Oman
Wednesday
9:00 AM - 1:00 PM
Salalah - Oman
5:00 PM - 9:00 PM
Salalah - Oman
Thursday
9:00 AM - 1:00 PM
Salalah - Oman
5:00 PM - 9:00 PM
Salalah - Oman
Friday
Saturday
9:00 AM - 1:00 PM
Salalah - Oman
5:00 PM - 9:00 PM
Salalah - Oman
Blogs Written by DR PAUL RAPHEL