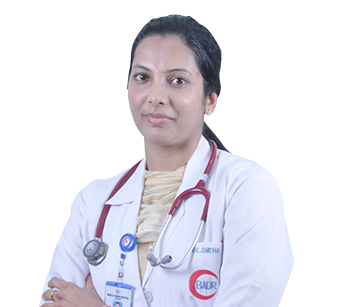 DR SNEHA DEVADAS
Specialist
Dermatology
MBBS, DDVL
6 years of experience
Salalah (Oman)
About DR SNEHA DEVADAS
Dr Sneha Devadas is a Dermatologist with a special interest in both clinical and cosmetic dermatology. She is extremely passionate about her subject and has working experience from a reputed Medical College as well as an Aesthetic Clinic. She is well versed in the treatment of drug reactions, acne, psoriasis, pigmentary disorders and alopecia. Dr Sneha also has a Fellowship in Cosmetic Dermatology and is experienced in treatments including Botox, lasers, fillers, chemical peels, PRP, etc. She has attended many conferences and secured prizes for case presentations.
Excellence & Experience
Area of excellence
Lasers
Botox
Fillers
Chemical Peels
Platelet Rich Plasma (PRP)
Level of Experience
Travancore Medical College – 2013 - 2016
Awards & Academics
Academics Details
MBBS - Pushpagiri Medical College (Affl. To Mahatama Gandhi University) - 2009
DDVL - Amala Medical College (Affl. To Kerala University of Health and Allied Sciences) - 2013
Out Patient Timings
The outpatient timings at Badr Al Samaa Hospitals have been planned in such a way that your choice of doctor is available whenever you are free.
Sunday
9:00 AM - 1:00 PM
Salalah - Oman
5:00 PM - 9:00 PM
Salalah - Oman
Monday
9:00 AM - 1:00 PM
Salalah - Oman
5:00 PM - 9:00 PM
Salalah - Oman
Tuesday
9:00 AM - 1:00 PM
Salalah - Oman
5:00 PM - 9:00 PM
Salalah - Oman
Wednesday
9:00 AM - 1:00 PM
Salalah - Oman
5:00 PM - 9:00 PM
Salalah - Oman
Thursday
9:00 AM - 1:00 PM
Salalah - Oman
5:00 PM - 9:00 PM
Salalah - Oman
Friday
Saturday
9:00 AM - 1:00 PM
Salalah - Oman
5:00 PM - 9:00 PM
Salalah - Oman